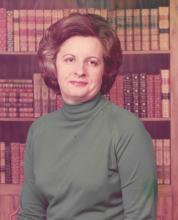 Mrs. Bobbie Sue McDonald Miles, age 86, of the Wayside Community, died Wednesday, Oct. 10, 2018 at her residence. A private memorial service will be held at a later date.
Bobbie was a member of the Wayside Methodist Church and a poll clerk for the Webster Precinct in Wayside for over 20 years.
Mrs. Miles enjoyed gardening and working in her yard, mowing and pruning her flowers, and growing vegetables to share with her family and friends. She enjoyed fellowship and Sunday meals after church with her family and friends.